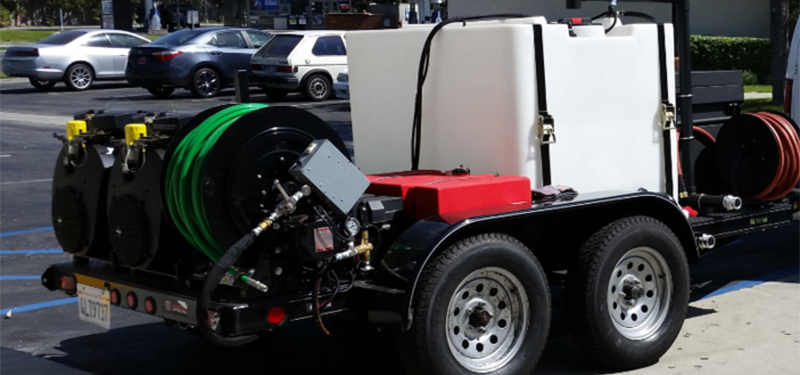 Be an Informed Consumer: Know How to Talk to Your Sewer Line Repair Person About Rooter Service
A rooter is one of a plumber and sewer professional's most specialized tools. When you call a plumber for drain cleaning service or sewer line assistance, having a basic understanding of what a rooter is and how it works can help you conduct a more productive conversation. You won't be left in the dark regarding what's actually wrong and what your plumber is going to do to fix it, and your plumber will see that you are an involved homeowner who values their services. By knowing the ins and outs of rooter use, you'll also know what questions to ask to make sure that the job is done fully and that all necessary sewer pipe repairs are addressed.
In essence, a rooter is a specialized type of plumber's snake. It consists of sharp blades attached to a heavy duty cable that can be inserted into sewer lines. The blades are then turned by an attached motor to break up invasive tree roots–hence the name "rooter." The invention of the rooter was revolutionary because it meant that sewer contractors no longer had to dig up your lawn to get access to underground pipes that were clogged by overzealous tree root systems.
Gaining access to sewer lines via a rooter is both less invasive and less expensive than excavating, which is a plus for both plumbers and homeowners. If you have clogged or slow draining pipes, a plumbing and sewer professional will be able to use their expert knowledge and diagnostic tools to determine if tree roots in your pipes are the culprit. If they are, a rooter will be able to address the "root" of the problem quickly and efficiently.
When it comes to tackling plumbing difficulties that are caused by tree roots, getting rid of the roots is only half the battle. If you have roots in your sewer lines, it means that there are holes or other damage to the structure of those pipes. Using a rooter is the first step in getting your pipes working again. In addition to that, though, your plumbing and drain service professional will also need to make any necessary repairs and do appropriate sewer line replacement work in order to get the whole system back into tip-top shape (and to prevent uninvited roots from becoming a problem again).
If you don't know what to ask for at this step of the process, however, there are some plumbing professionals out there who won't bother to inform you that this is a necessary action. This is where knowing what a rooter is, how it works, and what caused the problem in the first place comes in handy. If you know the lay of the land before going in to a conversation with your plumber, you can make sure that your property and sewer lines get the best care possible.
We don't all need to be plumbing experts, but a little basic knowledge about what a rooter is and how it works can go a long way in making sure that we get the best drain repair and plumbing service available.
By Maria Allen